1911 Lincoln Primary School

11 Fifth Street
---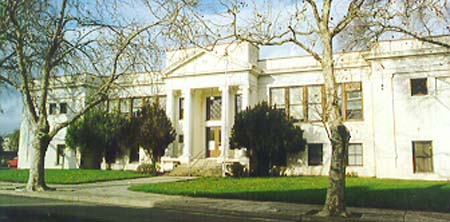 Yet another Brainerd Jones Building, the Lincoln Primary School was constructed in 1911. It is a well-designed later-period Revival utilizing the Greek Revival Style. The large brick and stone building has rectangular windows, pediments over doorways, and has Jones' favorite element, classical columns, along the front entrance.
Construction of Lincoln Primary commenced following the passage of a bond issue in 1910, which also financed the old McKinley School in what is now Petaluma's 'Old Eastside District', between the Petaluma River and Highway 101. By 1955 the school was outgrown and it became School Administration Offices. By the 1980s it was declared an earthquake hazard and students were no longer allowed to enter the building. The district built new offices in 1999 and moved out of the building, leaving Lincoln Primary vacant.
After several years the building was sold and work was completed to convert the old school to an historic office complex. The school has been beautifully rehabilitated, and is now about to enter its second century as one of Petaluma's many historic architectural gems.
| | |
| --- | --- |
| | Continue the tour |